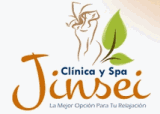 It is a pleasant place to revitalize and balance the harmony that humans needed to maintain a healthy, relaxed and healed life.
Relaxation therapy, Oriental medicine techniques in aesthetic rejuvenation and well-being to implement their clients and patients.
mission:
To provide a professional and comprehensive service in which our customers and patients can experience the unique scope of harmony, beauty
More...